What We Offer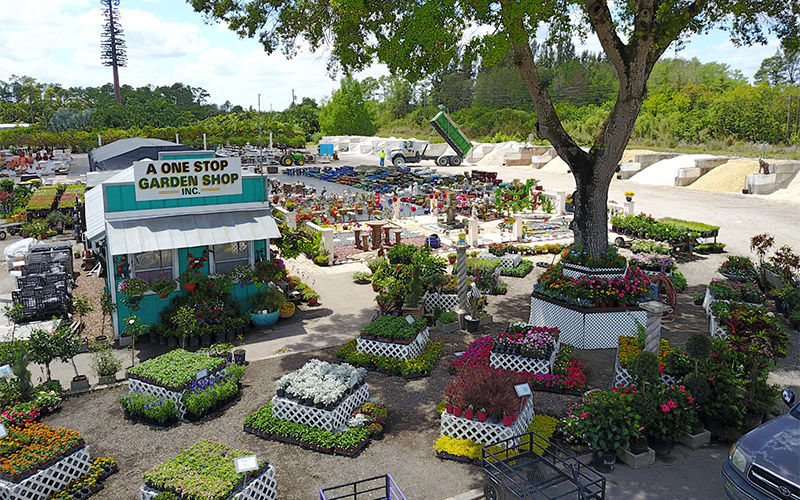 Are you in the market for lawn and garden improvements, services, and products? Welcome to A One Stop Garden Shop! We are proud to offer a wide array of solutions to suit almost any garden and lawn need out there. As a retail and wholesale garden center, we accept only the very best providers to ensure that our clients receive quality items that are worth the money invested in them.
Are you interested in learning more about A One Stop Garden Shop? Keep on reading for more information about our background, our products, and our services.
Our Products
As you might imagine with a name like A One Stop Garden Shop, we offer a wide array of products to suit all of your gardening needs. That includes offering an incredible number of lawn and garden improvement, development, and enhancement items.
From decorating your garden to improving its health and appearance, A One Stop Garden Shop has everything you need. We'd like to emphasize both the variety of our products as well as their quality. When you buy from us, you're investing in well-crafted items that won't break or die the second you get them home. Our flowering plants, trees, cactus, and succulents are among the nicest around, too, and we're sure that if you give them a try, you will absolutely love the result.
From beautiful metal art to a number of different colors and kinds of mulch and statuary items, A One Stop Garden Shop is designed with you in mind. We've done our very best to bring high quality items here for you to enjoy for years to come. Click on the links above to read more about our products and how they can help you build the garden of your dreams in no time!
Pick Up and Delivery Service
We offer some truly beautiful options for your lawn and garden, and we're happy to do so. We realize, however, that gardening supplies tend to be heavy! That's especially true if you are buying them in bulk. Big bags of decorative rocks can weigh a surprising amount, and it's possible that you don't have the time, ability, or desire to come load them yourself. That's okay! We offer a delivery service. We're happy to meet you with your order and help unload!
We also offer a pick up service for your convenience. That means that you can place an order and drive up to have it all collected and ready to go. You don't have to wander through our store looking for the right items and taking valuable time out of your day – let us do that for you!