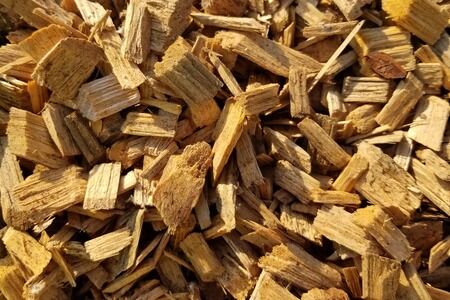 While many individuals have heard of mulch, fewer fully understand exactly what it is and why its presence is important in a lawn or garden. To put it simply, mulch is a material that is placed, or spread, over the top of soil. This material is typically used as a covering to help the soil in question retain precious moisture, attain cooler temperatures, prevent the growth of weeds as much as possible, and to help the garden bed appear more attractive. Certain mulches, typically those organic in nature, can even help to improve the fertility of soil. Mulch is a hardworking additive to any garden!
If you are looking to add mulch to your property, you might find yourself momentarily overwhelmed by all of the different options available. Which one is best for your needs? The answer, of course, is that everything depends upon your specific goals and situation. If you are looking for a mulch to help solve a particular garden need, you should reach out to the professionals at A One Stop Garden Shop! We're always happy to discuss your garden's current status along with your goals for the future and help you pick out the best products to help attain them.
It is with the above attitude in mind that we are proud to offer a wide array of mulches, from pine bark nuggets to playground mulch. We can help you find the best option for you, whatever your needs might be. If you have shrubs, trees, and garden beds where a minimum of digging will be carried out, for example, then we recommend considering our pine bark nuggets! This kind of mulch doesn't mix particularly well with soil, but it will protect it and look great all the same. If you're looking for something a bit more rugged in nature, then perhaps you might be interested in our playground mulch. This mulch is specially designed to stand up to the daily rigors of running feet and look great while doing so!
Of course, it's entirely possible that you're more interested in appearance than you are function. That's okay – we have a number of different types of mulches to help match any garden or lawn:
Red Mulch
Cypress Mulch
Black Mulch
Gold Mulch
Chocolate Mulch
Pine Bark Nuggets
If you are looking for a mulch to compliment a darker-toned garden, for example, then perhaps our black mulch will suit your tastes. On the other hand, our red and gold mulches offer unparalleled richness to any land and can really help make things "pop". Whichever you choose, one thing is certain: we are the best option for your needs!
For personal service that is tailored specifically to suit your needs, A One Stop Garden Shop is the business you have been searching for! Locally owned and operated, we are proud to offer our clients a comprehensive set of lawn and garden services designed to thrive in the Florida sun and climate. For all of your gardening needs, we have the answer.