Published: August 19, 2019, 9:15am | Modified: August 19, 2019, 9:18am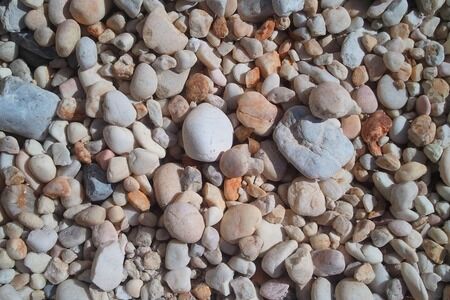 Landscaping plays a vital role in the visual appeal of your home as well as its value. You want your home to look its very best, in other words, and what better way to do so than including decorative rocks into your landscaping design? Decorative rocks come in many sizes and styles, allowing you to create an exterior that is not only beautiful, but showcases your personality.
But how do you prepare your lawn for the new addition? What do you need to do to ensure the rocks will look great and not require maintenance down the line? Before you can lay down decorative rocks, there are a few steps you must take to prepare your lawn. Below are some tips about what you can do to ensure your yard is ready for a new decorative rock installation.
Removing Weeds and Grass
Before you can lay landscaping rocks on your property, you will need to ensure that all weeds, grass and plants have been removed. Without pulling weeds, the roots and all, you will constantly have new weeds and growth sprouting up in between the rocks, which can be quite a nuisance and difficult to control, especially if you plant new flowers or bushes. To start, you will need to dig out all grass areas so that you are left with only dirt. You may decide to dig the soil around three inches down so the rocks will be level with surrounding area, be it a paved space or other landscape. If you like, the dirt can be sprayed with an herbicide so that grass and weeds will not return, but make sure you use a method that will remove grass and weeds permanently.
Lining/Underlayment
The next step is to place lining over the soil to protect the space from any potential grass or weed growth. Landscape fabrics known as geotextiles can prevent weeds from growing through your rocks. You want your Florida landscaping to look its very best and the best way to do this is to stop grass and weeds from growing through your landscape rocks.
The special landscape underlayment will stop weeds from growing and keep the rocks you place from sinking into the soil. Water and air can also still penetrate the soil underneath. It is best to dig out a 6-inch trench around the perimeter of your planned area and then push the landscaping fabric into the trench. This helps to anchor the fabric.
Another option is to install a rubber edging strip or other material type so that the rocks will stay where they are placed instead of moving out due to heavy rains. Use U-shape garden staples to help keep the fabric in place, installed at six to eight-inch intervals.
Selecting Your Landscaping Rock
Once the site is prepped and ready to go, you can choose your landscaping rock. You probably already have an idea as to what you would like to use and its just a matter of picking it up and installing it. There are many types of rocks available today for landscaping from smaller pea gravel to larger river rocks. The type of installation you are going to have will dictate what type of rocks should be used.
When pathways or patios with larger rocks, pea gravel works well due to its size. For more decorative larger rocks, river rocks are a great option. This type of rock can be laid with or without plants, making it a versatile option for any type of installation.
Preparing your lawn is essential to installing a beautiful and quality new landscaping feature including decorative rocks. At A One Stop Garden Shop, we can help you design and plan a beautiful outdoor space utilizing the many options of bulk decorative rock we have available at our nursery. We provide delivery within a 50-mile radius of our location in Loxahatchee Groves and offer some of the most unique trees, flowers and landscape accessories on Florida's East Coast. Stop by our garden center or give us a call at 561-784-7222 to learn more about what we have available.