Published: February 22, 2019, 6:13pm | Modified: June 19, 2019, 1:53pm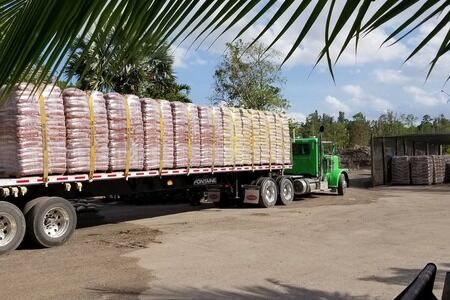 If you're planning to lay mulch, you'll need to learn how to do it right for your garden's sake. In case you're not familiar, mulching is a gardening practice that promotes great plant health, higher yields. However, unless proper mulching techniques are being used, you could end up doing more harm than good. Before you Google "Mulch for Sale Near Me", check out these 5 mulching mistakes you need to avoid.
Purchasing bad mulch.
Unless you're willing to end up with mulch that has construction and demolition material that has metals, plastic, and arsenic in it, you'll have to know where you mulch comes from. To keep this from happening, you'll need to buy them from a legit source. Before buying, don't forget to ask them about your mulch's contents and origins.
No mulching or mulching too little.
People who use too little mulch are only putting their time, money, and effort to waste. Mulching too little won't give you your desired results such as reduced soil compaction, great water retention, healthier plant roots, weed growth prevention, and cooler soil temperature. On the other hand, those who don't use mulch must prepare themselves for the gardening consequences that no gardener wants to deal with.
Mulching too much.
On the flipside, if you get overzealous and dump too much mulch in beds (more than 2 to 3 inches of depth of mulching), you'll end up suffocating your plant, stressing it out in extreme weather conditions, and preventing water as well as fertilizer to get through your plant's roots and soil.
Uniformly mulching the plants in the garden.
Remember that different plants have different mulching needs. For instance, acid-loving plants thrive when you use composted materials and annual plants and flowers won't bloom if you do excessive mulching.
Mulching at the tree base.
Forming mulch volcanoes at the bottom of a tree is one of the worst mulching mistakes you could ever make. Doing so will harm the tree's roots, rob your tree of enough space to breathe, promote fungus and bacteria growth on the tree bark.
Where Can I Find High-Quality Mulch for Sale Near Me?
A One Stop Garden Shop can help you grow the finest garden you've always wanted. You won't have to Google, "Mulch for Sale Near Me"! Call us today!