Published: February 22, 2019, 2:54pm | Modified: July 16, 2019, 5:17pm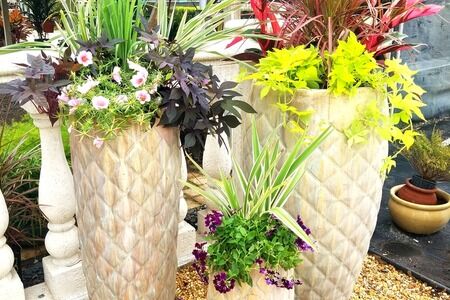 One of the best ways to achieve the mystical and magical effect for your garden and raise your outdoor space's curb appeal is to place a statue or two to match your vegetation. With additional statuary, you can transform it into an oasis of peace where you can relax, meditate, read or spend quality time with friends and family. If you head down to a Loxahatchee Garden Center, you'll find a bevy of statuary options to choose from. Here's a list of tips for placing statues in your garden.
Your Garden's Size Dictates the Size of Your Statue
To avoid creating uncomplimentary compositions and choosing the wrong dimensions, always consider the conditions and dimensions on the site. Use small statues for small gardens and use a larger accent feature for nicely-trimmed gardens that are bigger in size.
Bushes, Hedges, and Garden Statues Blend Well
Imagine the soft lines of your bushes and hedges complementing well with a statue's rough edges. The greenery can make clean geometric lines stand out.
You Can Place a Statue at the Center of the Garden
It's a great idea to let a statue take center stage in your garden by placing it prominently at the center of a flower bed or perhaps a beautiful floral arrangement. As it contrasts with the flowers' bold hues, it adds a touch of sophistication to the great outdoors.
Corner Spaces are Great for Statue Placements
A large statue or a lovely garden fountain would nicely fill the corner spaces that are usually empty.
Place it Beside an Entrance or Alongside Pathways
Aside from the fact that a beautiful decoration displayed at the entrance would make a nice surprise, it can also create a nice first impression to your guests. Statues along pathways is a great way to break the monotony of your décor.
Statues Go Well with Ponds
If you want to create a dynamic look for your pond, try placing small animal statues around its perimeter. Don't forget to select a statue based on the size of the water feature. For example, a small statue would complement a small pond with a waterfall.
Head Down to a Loxahatchee Garden Center!
If you want to get more tips from a legit Loxahatchee Garden Center, call A One Stop Garden Shop today!