Published: February 22, 2019, 1:13pm | Modified: June 19, 2019, 1:54pm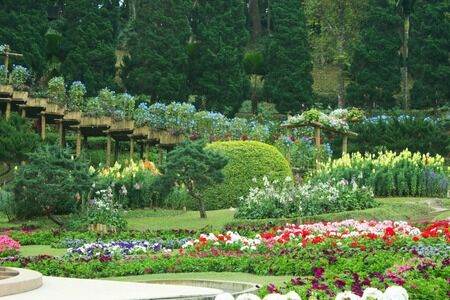 If you're planning to blend water into the foliage that's growing in your outdoor space, you must agree that all exquisitely landscaped gardens need Fountains and Pottery South Florida to complete them. Whether you want them to be simple or elaborate, these will definitely add interest to your backyard as they become your garden's focal features all on their own.
Water Source
Since garden fountains are usually connected to your home's water supply, they won't go dry as long as the water is turned on. Although smaller fountains won't need a permanent connection, they'll need to be filled with a water hose using a pump that continuously recirculates the water through the fountain.
Power Source
Garden fountains can either be hardwired or solar-powered. A hardwired garden fountain requires an additional electrical grid that should be installed by a licensed electrician. Meanwhile, those that rely on solar energy don't require hardwiring to your electrical supply.
Lighting Choices
Lighting options are available to allow you to see and enjoy your fountain in the absence of daylight. You can use amber lights if you're aiming for a relaxing garden atmosphere. On the other hand, you can also choose multi-colored lights if you want to achieve a fun and playful look.
Location
Never place large fountains against anything since you'll want full access to its entirety. Moreover, avoid placing small fountains in areas where greenery or other objects may block them.
Finishes
If you want a nice contrast to your natural greenery, choose bronze and copper fountains. Stone and concrete fountains look natural and blend easily into its surroundings. Always take the fountain's surrounding area into account when you choose the finish.
Cleaning
Remember to periodically drain your fountain and wipe it down as recommended by your supplier to avoid the growth of algae that would make it look horrible.
Add Fountains and Pottery South Florida to Your Garden!
A One Stop Garden Shop offers a variety of options for Fountains and Pottery South Florida. Call us today to learn more about these beautiful additions to your garden!