Published: February 13, 2019, 2:24pm | Modified: June 19, 2019, 1:47pm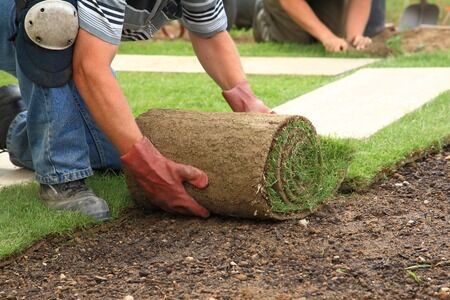 If you want to have a garden or a lawn that you can proudly show off to your neighbors and friends, then you should seriously consider installing a sod lawn. Unlike growing your own grass, sod can give you the instant gratification of seeing an elegantly beautiful end result without the hassle! If you're still hesitant to look for Sod for Sale West Palm Beach near you, here are the 5 best reasons why you should consider installing a sod lawn:
You'll Have a Lush Green Lawn in a Snap!
With sod lawns, you steer clear from mudding as well as that awkwardly unattractive phase when your seed grass is slowly growing. On the other hand, your lawn can be instantly ready for that upcoming neighborhood event if you choose sod over seed!
Your Property's Value Will Increase!
Always remember that beauty comes with a price. The more beautiful your home is, the more expensive it becomes! Needless to say, investing in a sod lawn is a wise move if you decide to sell your property in the near future.
It's a Healthier Option Compared to Seed Grass!
Compared to seeding lawns, sod lawns are grown by professionals who use the best soil, fertilizers, and generous water. That's why their roots are stronger and healthier than seeding lawns, causing them to last for years.
It's Much Cheaper Than a Seeding Lawn!
Since it won't require you to spend more on weed control, over-seeding, and extra fertilization, sod lawns can turn out to be the cheaper option. The only time you'll get to spend your money is when you buy and install it.
Where to Look for Sod for Sale West Palm Beach
You don't have to travel far to look for high-quality Sod for Sale West Palm Beach. A One Stop Garden Shop can offer you more than what you're looking for. Contact us today!