Published: January 31, 2019, 5:18pm | Modified: June 19, 2019, 1:54pm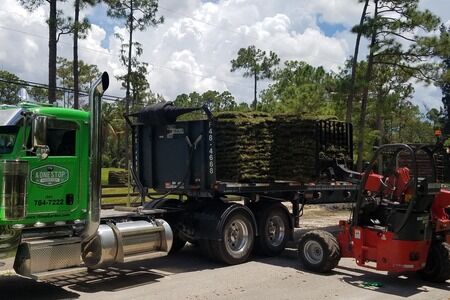 Are you trying to get your less-than-stellar lawn on track? Is it worn out, patchy or dying? If you're reading this, you're probably leaning towards laying new sod over your lawn rather than reseeding it. Before you decide to look for Sod for Sale West Palm Beach, it's important for you to understand the advantages that sod offers over grass seeds so you can make an informed decision.
Reasons Why Sod is Better than Seed
You get instant results.
The best thing about sod is that you don't have to go through all the trouble of growing it because a sod farmer does it for you. The supplier hands it to your in ruglike rolls that are ready to be unfurled. This option will offer you immediate gratification because it will instantly give your lawn a finished look. On the other hand, grass seed requires a defined window for seeding because improper timing will lead to failed seed or weak grass.
It offers immediate erosion control.
Unlike seeds that get washed away or pool in heavy rains when the roots are not yet established, sod can work as a blanket that helps hold soil in place on areas with erosion problems or on slopes.
It has few or zero weeds.
State-certified sod contains few or no weeds in them that's why the chances of having weeds move in early on are slim. As for grass seeds, you'll have to make sure that they're planted during the fall season when weeds are less active. Otherwise, the seeds will be vulnerable to competition from weed seeds for light, water, and nutrients.
Its roots establish fast.
It only takes two or three weeks for the sod to root well and handle normal foot traffic. On the other hand, newly-seeded lawns take ten to twelve weeks to establish well enough to withstand light foot traffic.
Looking for Sod for Sale West Palm Beach?
By this time, you're probably convinced that the best way to achieve a lush and vibrant lawn that you've always wanted is to lay new sod on it. If you're looking for Sod for Sale West Palm Beach, look no further than A One Stop Garden Shop. We offer a wide array of solutions that will definitely suit your lawn need! Call us now and see what we can do for you!