Published: January 4, 2019, 2:53pm | Modified: June 19, 2019, 1:55pm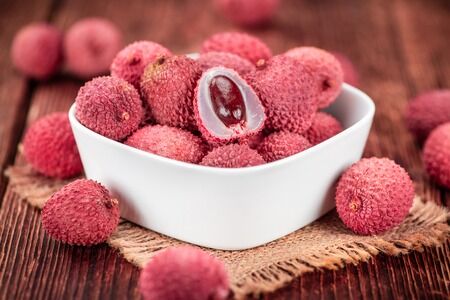 Lychees are one of the most underrated foods in South Florida, as many have never heard of them. Here are some of the basic facts surrounding this healthy local fruit.
What is a Lychee?
The lychee is a subtropical fruit tree that's as beautiful as it is delicious. In summer, these evergreen trees produce juicy, bright pink-red fruits with a sweet, yet slightly acidic, flavor. Eaten mostly fresh, they can be used as an ingredient in drinks, desserts, and main dishes. Lychee trees are susceptible to freezing, so they'll do best if they're planted in the southern regions of Florida. Young trees may require a bit of extra effort and care, but mature trees are usually quite hardy. If you can't plant your own tree, you can still enjoy this tasty fruit
A South Florida Specialty
These small but sweet fruits were introduced to South Florida by a missionary from China in 1907 and have been grown here ever since. Because these fruits have a short harvesting season and ripen quickly, many Floridians have never heard of them. However, one can find these fruits in most Asian food markets, as they remain popular with the Asian communities of Florida. Many Floridians have taken to using the fruit as an ingredient in seasonal margaritas, or as a frozen treat on hot days.
Loxahatchee Garden Center
If you need any gardening supplies or advice, call A 1 Stop Garden Shop. We are here to help you get your garden going.