Published: December 21, 2018, 9:55am | Modified: June 19, 2019, 1:55pm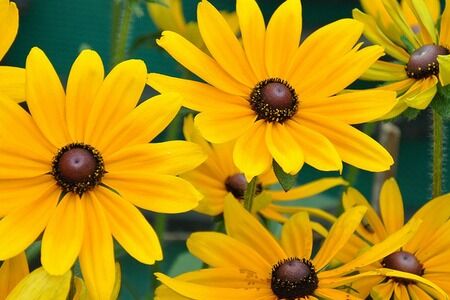 The summers in Florida can become very dry, making gardening a challenge. Here are four drought-resistant plants to keep your garden looking great.
Allamanda Neriifolia
Dwarf (compact) Allamanda grows only 2-3′ high and 2′-3′ wide, blooms best in full sun and will bloom in partial shade. It blooms most of the year in South Florida, and they are so colorful and durable in the full sun of summer that they are often used as summer annuals in North Florida. Allamanda is not intended for human or animal consumption.
Tropical Milkweed
(Asclepias curassavica) is a tropical native that is widely found in Florida. The flowers are attractive to all butterflies and the Monarch and Queen larvae depend on the leaves of these plants to feed their voracious appetites. Milkweed will grow in sandy soils and will reseed readily in your garden.
Black-Eyed Susan
(rudbeckia hirta var Angustifolia) This version of the black-eyed susan thrives in the Southeastern United States—from South Carolina to Texas—and is a relatively common wildflower that reseeds itself after the first season. Its bright yellow petals and dark purplish-brown centers bloom from June to August and require full sun and sandy soil.
Bulbine
(Burn Jelly Plant) The Bulbine makes a great ground cover since each plant will grow to form a clump that can reach up to four feet wide. The succulent, grass-like foliage grows to about 12 to 18 inches tall with flower spikes reaching two feet. The leaves of the Bulbine produce a jelly-like juice (similar to Aloe) that is a wonderful natural treatment for burns, rashes and insect bites.
Flowering Plants and Trees West Palm Beach
If you are in need of the supplies to get your garden looking great for spring, A 1 Stop Garden Shop is here to help.