Published: November 26, 2018, 9:39am | Modified: June 19, 2019, 1:11pm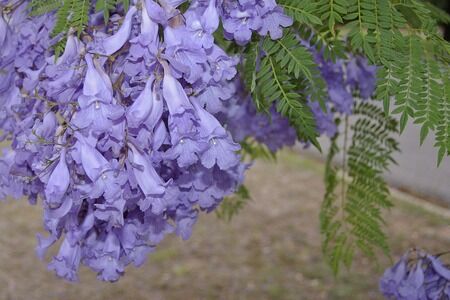 When landscaping in South Florida it is helpful to know which native trees will flower and do well in the environment. These are some popular flowing trees you should consider.
Cassia Fistula Tree
Known as South Florida's apple blossom tree, the cassia tree offers beautiful blossoms which appear in summer and sometimes again in fall. There are several types of Cassia tree. Cassia Fistula is recognized by its opulent, cascading flower groupings, and can grow up to 30 feet tall. If you are looking for a smaller option, the petite Desert Cassia reaches only 10 feet tall and also exhibits golden flowers.
Jacaranda Tree
This popular tree showcases lavender flowers and is a staple in Florida landscaping. It handles periods of drought well and has been known to grow to heights reaching 40 feet. However, the tree is also known for being a bit fragile, with brittle bark and branches which are easily broken.
Dwarf Poinciana
As its name indicates, the dwarf Poinciana is a compact tree, making it perfect for smaller areas. It exhibits leaves that resemble ferns and has brilliant blossoms in shades of yellow, orange-yellow, or pink. Once established, the tree is moderately tolerant to both salt air and drought, making it a perfect South Florida choice.
Verawood Tree
The Verawood tree is fast-growing option that offers bright yellow blooms several times a year. The tree is very versatile – you can allow it to grow naturally into several trunks, or trim it back early for a tall, strong single trunk tree.
Mulch for Sale Near Me
If you need any gardening supplies or advice, check out A 1 Stop Garden Shop. We are here to meet all of your gardening needs.