Published: November 14, 2018, 10:26am | Modified: June 19, 2019, 1:56pm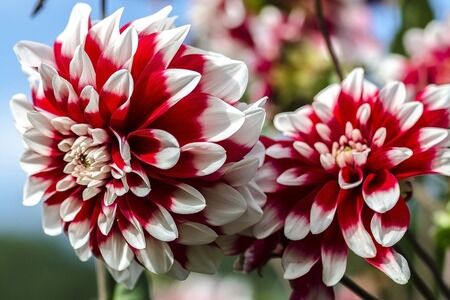 With winter on the way, here are some plants to keep in mind for the spring. Planting on time will mean a more colorful garden.
Dahlias
Dahlias grow in an unlimited variety of shapes, colors, and sizes. These flowers grow in full sun – that's why it would be best to plant them where they can get six to eight hours of direct sunlight a day. Although dahlias prefer soil that is rich and moist, they can tolerate drought. Another tip would be to remove the flowers as soon as they fade, in order for the plant to bloom again. Growing dahlias is quite easy and rewarding, as you get a beautiful result with small effort.
Calla Lilies
Calla lilies are very well-suited to grow in Florida's warm climate. These flowers would be the perfect touch of elegance and beauty to your garden. They bloom in many different colors: white, pink, purple, yellow, bi-color and salmon. Calla lilies prefer to grow in sunny spots where the soil is rich and moist. You should maintain a perfect balance between giving these plants enough sun while making sure you also give them enough water to protect them from drying out. As summer approaches, give these flowers more water and allow them to blossom, making your home more colorful and beautiful.
Cannas
These flowers could grow to become unusual and stunning if they are grown properly. They need full dedication and attention unless you want deadly looking flowers decorating your backyard. Cannas love the sun and water, so make sure you water them frequently. They also spread and bloom in different colors during summer, which attracts butterflies and hummingbirds. These flowers need constant care, from water to fertilization, to deadheading. But if you are motivated to do the work, the results can be great.
Delivery Decorative Rocks
A One Stop Garden Shop is here to help you bring color and life to your backyard. Call if you have any questions.