Published: October 22, 2018, 9:55am | Modified: June 19, 2019, 1:57pm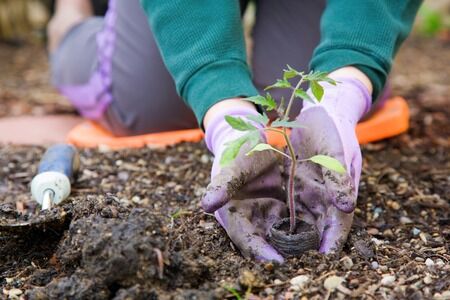 For Florida, gardening can be very easy due to the sunny and warm conditions almost all year round. Fall is the favorite season for many gardeners and has many benefits compared to other seasons.
Planting in the Fall
For Floridians, we are privileged to be able to garden in all seasons. In Spring, Summer, Fall, and Winter, there are crops that can take what abuse our climate dishes out, if you plan it right. You can grow many of the things that you plant in the Spring again in the Fall in Florida. Tomatoes, peppers, eggplant, peas, beans, gourds, pumpkins, squash, zucchini, lettuces, sunflowers, and more all love the break from the hottest of our summer temperatures. Much of the preparation that you do for Fall gardening is the same as the Spring. Many people prefer this growing season due to the cooler temperatures and drier air compared to summer.
The Benefits
Fall planting is done after your growing season has ended. That means any weed seed in your soil is dormant, unlike in spring when it's highly energized and bursting to grow. This dormant situation is a real help to the gardener. Obviously, with the weed seed dormant, you can take your time. But in spring, it's necessary to clear and seed on the same day, because if you don't, the weed seeds have a jump on the wildflower seed you're about to put down to compete with them. With a fall planting, the weeds that do grow up in your flowers are easily removed when they appear as small plants along with your wildflower seedlings in spring.
Loxahatchee Garden Center
If you have any questions about gardening this time of year or the availability of certain plants, call A One Stop Garden Shop. We are here to help.