Published: April 26, 2018, 2:04pm | Modified: November 30, -0001, 12:00am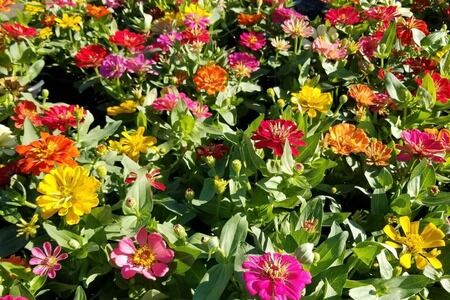 Gardening is a peaceful and incredibly fulfilling pastime for many of us. It's also an incredibly practical one when it comes to growing fresh produce and saving money in the process. You can find gardens of all shapes and sizes throughout the country. Some might be intended to offer aesthetic delight alone while others are entirely geared towards growing healthy food for the family. Whatever the garden's purpose, it's likely that maintaining it offers gardeners a sense of peace and relaxation that helps them through busy days and stressful events. But how exactly should you get started with your garden?
Beginning a garden is an exciting time, but it can also be an overwhelming one. With that in mind, let's take a look at some of the most important tips we have for new gardeners!
It's All About the Location
First things first – it's time to pick the very best spot for your garden. This might seem like a rather inconsequential choice, but in reality, the location of your plants can make or break their growth. In order to find the best spot for your needs, it's important to first take some time to research the type of plants you are hoping to grow as well as the kind of soil you're working with on your property. Not all plants thrive in the same conditions. Some require lots of sunlight, for example, while others do best in damp, dim areas. You have to understand the needs of your plants before you can pick the exact location of the garden.
Alternatively, if you have your heart set on a particular location on your property, you can research plants that will thrive in the conditions that it offers. There are a few different ways to go about planning your garden, in other words, but the most important of them is patience and research.

Improve Your Soil
Before you start planting, make sure that you are working with the best soil possible. The health of a garden really is up to its soil, which means that you should give it as much attention and care as you can spare. Improve the soil around your property as much as possible by adding in organic matter. This helps create a richer, healthier soil that is better suited to sustain growth.
Keep It Simple
It might be tempted to go out and buy every plant that catches your fancy when you jump into gardening for the first time. This is a great way to end up overwhelmed, however, and we don't recommend it. Instead, pick a small area on your property and place a few different plants. Keep the number small and manageable – you'll be grateful you did when it's time to weed and water everything!
If you're interested in getting started with gardening, reach out to A One Stop Garden Shop today! Our experienced gardeners can help you find the best plants and supplies to create the garden of your dreams.