Published: April 26, 2018, 1:47pm | Modified: November 30, -0001, 12:00am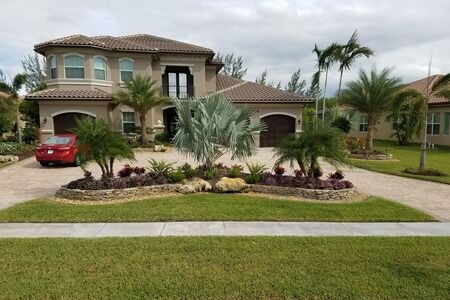 Decorating your home and making it your own is probably one of the best parts about owning a house. It's exhilarating to find the perfect pieces to help make every room in the building look absolutely perfect, and simply walking into a room that is well-decorated can often help boost your mood. With that in mind, why stop with the interior of a home? Give your house's curb appeal a huge boost with some basic gardening techniques and create as pace that looks as fantastic from the sidewalk as it does from the sofa. Let's take a closer look at how gardening can help improve the curb appeal and overall aesthetics of your home.

Design Around the Home
First of all, it's important to keep your home in mind when designing your garden. That might sound like a common-sense guideline, but you'd be surprised at how many people design a garden that personally appeals to them without taking their home into account at all. This often results in spaces that don't suit the home at all and actually end up decreasing its curb appeal and aesthetics. Instead, design around your home and your yard. That means that any flower beds or the like should be strategically placed to help emphasize the space and the beauty of the existing structure, not to distract from it.
Check the View From the Street
Flowers are fun options to add to any garden, and it's normal to want to add your favorites to boost your home's curb appeal. Before you plant those individual plants, however, take a minute and walk down to street level. Now look at your house and picture the flowers where you'd like them placed. Do they draw any attention to themselves at all, or are they lost amongst the space? Individual flowers are beautiful up close, but they don't often create a particularly compelling image from yards away. That means that instead of opting for small flowers, you might want to consider working with larger beds and shrubs to draw attention to your home instead, using the flowers as complements closer to the house itself.

Highlight the Walk
Finally, make sure that you keep practicality in mind when designing your garden. Lining the sidewalk or path from the street to the door is a common tactic when it comes to boosting curb appeal, and we think it's a great option! It's easy to obstruct the path entirely in the process, however, and make the walk more tiresome and annoying than pleasant and compelling. For this reason, make sure to keep the path itself clear. Plant your selections far enough away from the path to the door that they don't overhang or overgrow where individuals are trying to walk. A beautiful and organized sidewalk lined with flowers is sure to catch attention and help boost your home's aesthetic appeal in a great way.
For more information about boosting curb appeal using gardening, come see us at A One Stop Garden Shop today!