Published: April 26, 2018, 1:23pm | Modified: November 30, -0001, 12:00am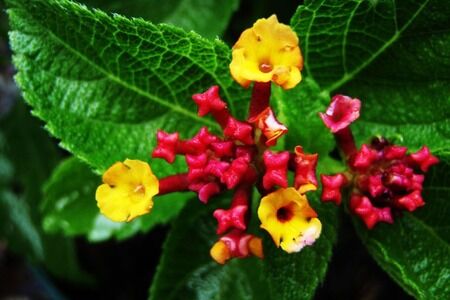 Today's society is one that is filled with unhealthy living and working conditions. As a result, many of us struggle with our mental and physical health to some degree and would love an easy way to help boost both. Did you know that gardening can be that easy "fix"? Indeed, gardening is often used as a therapy technique to help individuals lower their stress levels and maintain a sense of peace and calm in their lives. With that said, we understand that not everyone has the space for an outdoor garden – and even for those that do, not everyone has the time to devote to maintaining a large space.
With that in mind, we'd like to look at the benefits of keeping plants indoors! This simple solution is a great way to get the health boosts of gardening without being responsible for keeping large swaths of land in order.
Improved Air Quality
Air quality is something of a hot topic right now, especially in heavily developed countries where pollution seems to be running rampant. We need air to survive, after all, and it shouldn't be surprising that the quality of that air has a big impact on our overall health. Unfortunately, not everyone is able to live out in the country, surrounded by trees and farmland. Never fear, however, because keeping indoor plants can help boost your air quality and give your health a bit of a kickstart in the process.
Improved Performance & Physical Health
Another benefit of keeping plants indoors is improved performance. In fact, a study that was published in 2014 in the Journal of Experimental Psychology actually found that individuals working in spaces with indoor plants were, on average, 15% more productive than those that didn't. This wasn't a fluke, either. Additional research conducted by Kansas State University has found that plants in patient's rooms in the hospital led to lower blood pressure as well as lower reported anxiety, fatigue, and pain. If you're looking for an easy way to help improve your health and well-being, consider keeping plants indoors.
Reduced Stress Levels & Improved Mental Health
As mentioned briefly above, gardening is an effective therapy option that is utilized by many individuals. The act of gardening, as well as simply being near thriving plants, helps to improve mental health and an individual's sense of well-being. Don't worry if you don't have the space for an outdoor garden, however, because keeping plants indoors can grant you this benefit as well! When interior landscaping (or even just a few plants in pots) is present, individuals that work and live in the environment in question tend to feel better, have lower stress levels, and have a more positive outlook than individuals that don't.
Are you considering adding plants to your home or office? You should know that not every plant will thrive inside. A One Stop Garden Shop can help you find the very best option for your needs!